Reviews are a big part of the Rover community's success. Thanks to verified reviews, dog owners like you can get a clearer picture of their sitter's skills at a glance. Plus, your reviews help your sitter or dog walker improve and feel amazing about a job well done.
How to Leave a Review
Web:
1. Navigate to your Inbox by selecting the envelope icon in the upper right corner of your screen.

2. Select Past Bookings.

3. Select Review This Booking.



4. Follow the prompts to leave your review. You'll be asked to give feedback on things like safety, communication, and environment, to name a few.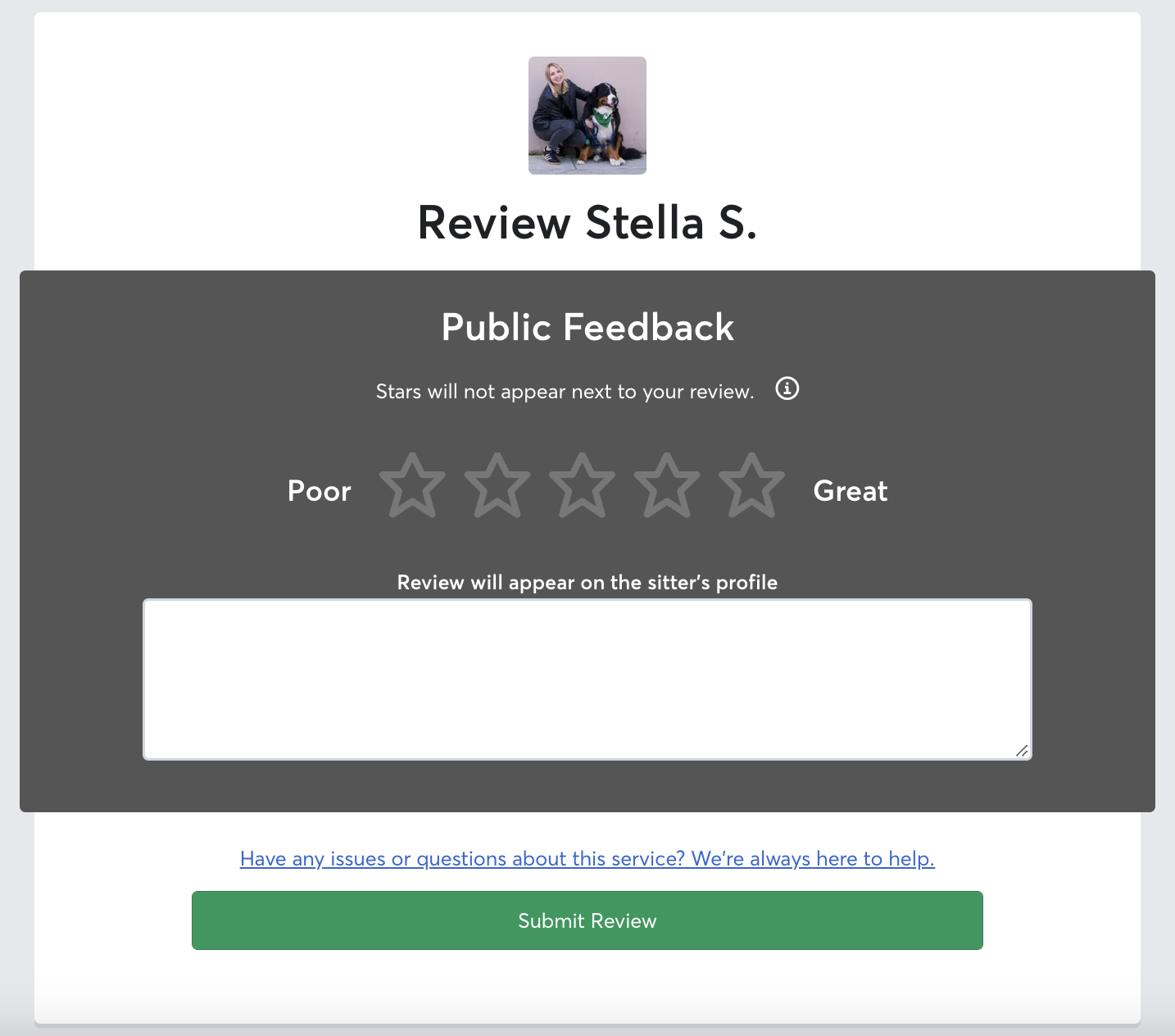 5. Select Submit Review. You're ready to go!
Rover App:
Tap Inbox at the bottom of your screen.




Tap the mailbox icon at the top left of your screen.
Tap Past.

iOS                                                                    Android
           



Open the booking you'd like to review.

For iOS tap on the stars.



For Android, tap Leave a Review.





Choose a star rating and then enter your review. Tap

Submit Review

.